At exthem.es we currently have 2 payment methods: PayPal and credit cards.
After you have selected the payment method and completed your personal information for your account on our website, you will have to make the payment. Next we will show you how to pay with your credit/debit card.

Pay with Paypal
Do you need to have an account? No ✅
Select Payment Method to Credit Card

Enter your personal info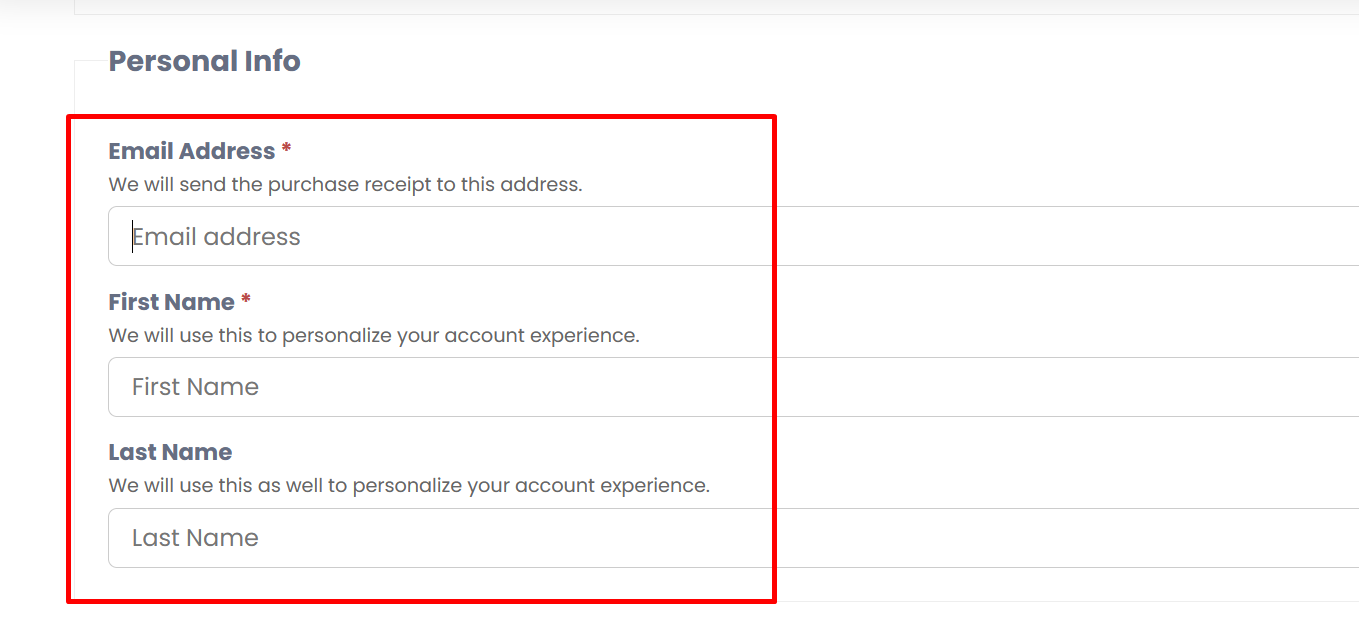 Enter your Credit Card Info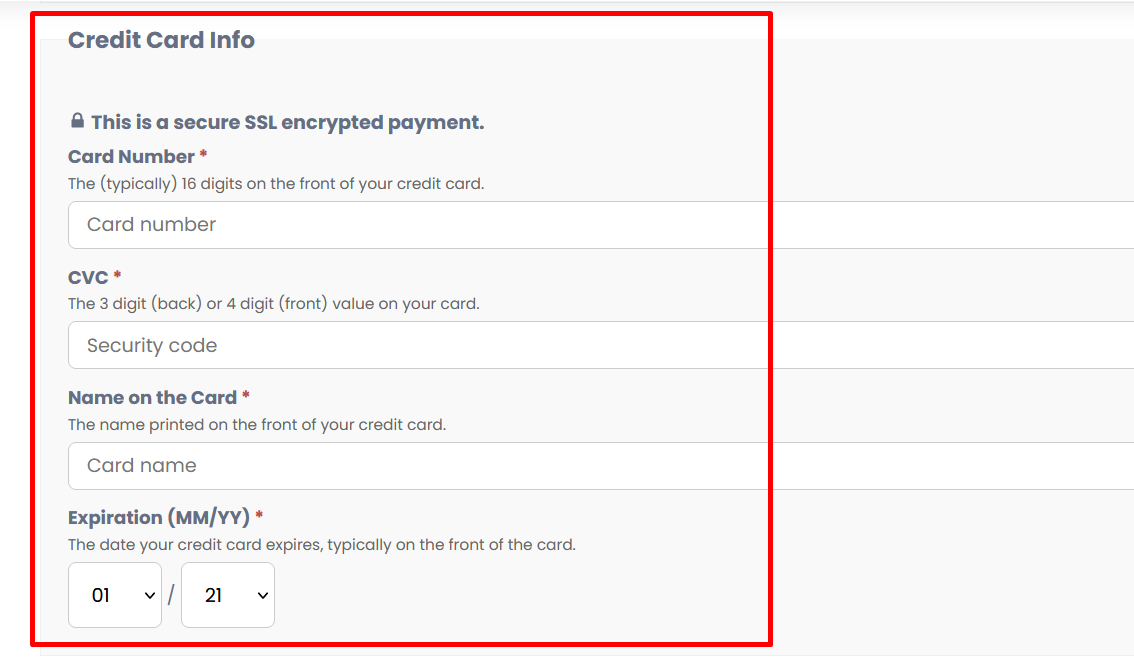 Enter your billing address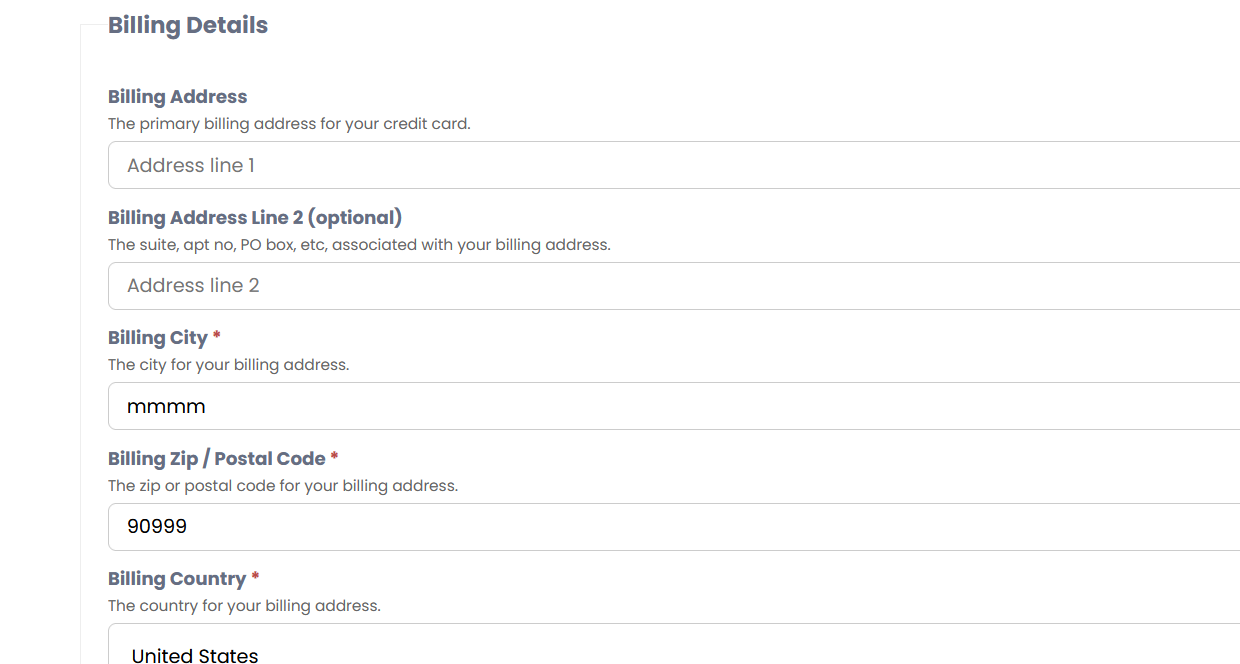 Accept agreement and purchase

We are going to choose the option "Pay with Credit or Debit Card".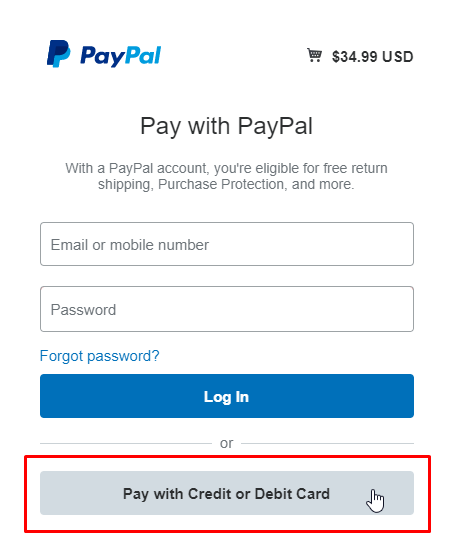 The next thing that will appear will be the options to complete. Choose your country, enter your card information, billing address and contact. Finally, click on "Pay Now" for your payment to be processed.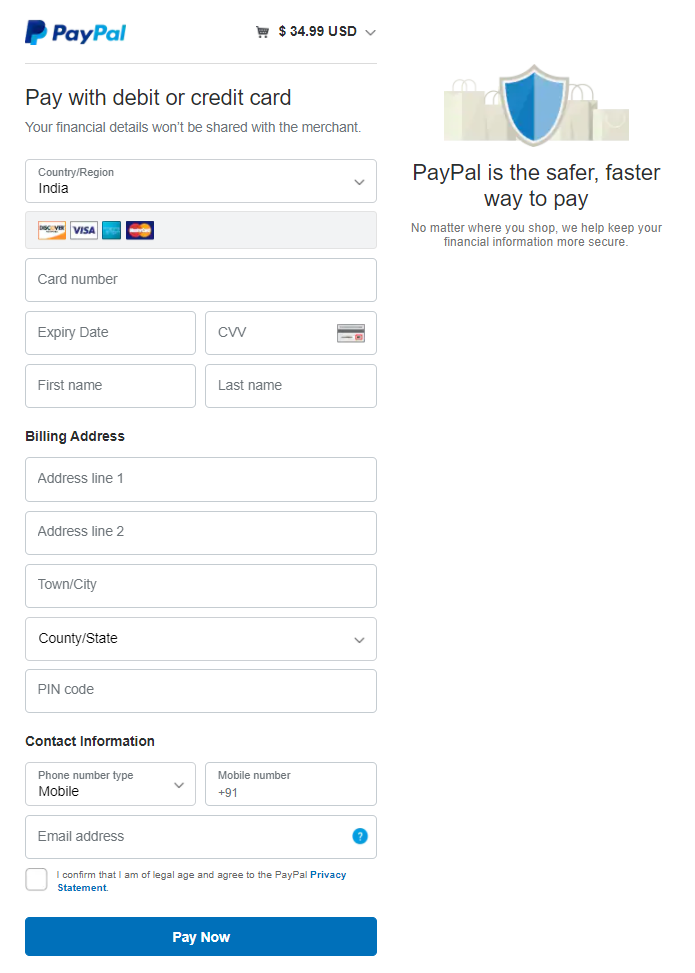 Finally proceed to enter your credit or debit card details and click on "Submit Payment".